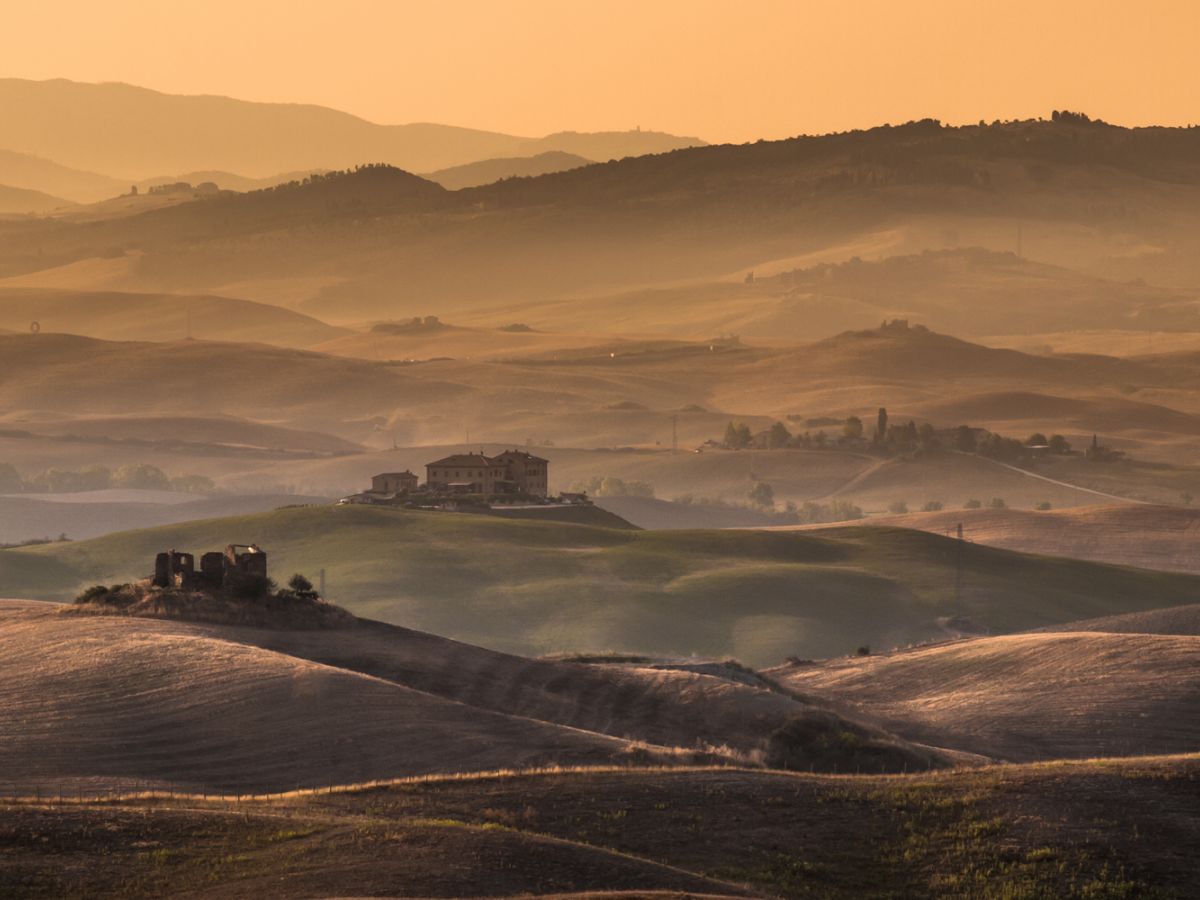 People coming to Tuscany at this time of the year will always tell you that they have lost their heart in the kaleidoscope of colors of the hills during the time from September to November.
In fact, when temperatures start to become cooler, a show of vivid colors typical of the season invades the landscape, leaving the viewer breathless.
The warm colors created by the leaves, which are delicately falling from the trees, blend in very well with the dark green of the nature around, with the vines that placid give life to wines of incomparable taste and with mushrooms and chestnuts that appear everywhere and soon the tables will be decorated with their nuances and their characteristic smell.
Tuscany turns into a whirl of reddish gradations, and it is then that the marvelous sunsets give unforgettable emotions, in a long and intense bridge that from summer accompanies us in the mild winter that distinguishes it
There is therefore no better opportunity to venture into new itineraries and live experiences that will remain engraved in your memory, between the smell of morning dew in the grass and the feelings that the changing nature of autumn, a harbinger of caducity but also of rebirth, give to those who enter it.
Nothing brings us back to our bucolic nature more than a walk in the streets covered by foliage and an excursion in search of delicious porcini mushrooms, a true delicacy of the season, perhaps smelling the fragrance given by the ripe figs and ready to give their unmistakable sweetness.
So give yourself the best present of all by staying in this time of the year and enjoying the best that Florence can offer.
Corporate Data
CAMERA CON VISTA S.R.L.
Viale S. Lavagnini, 18
50129 Florence
P.I. - C.F. e R.I.: IT04581320480
Rea Number: 463034
Soc. cap. authorised, subscribed and paid up: € 25.500