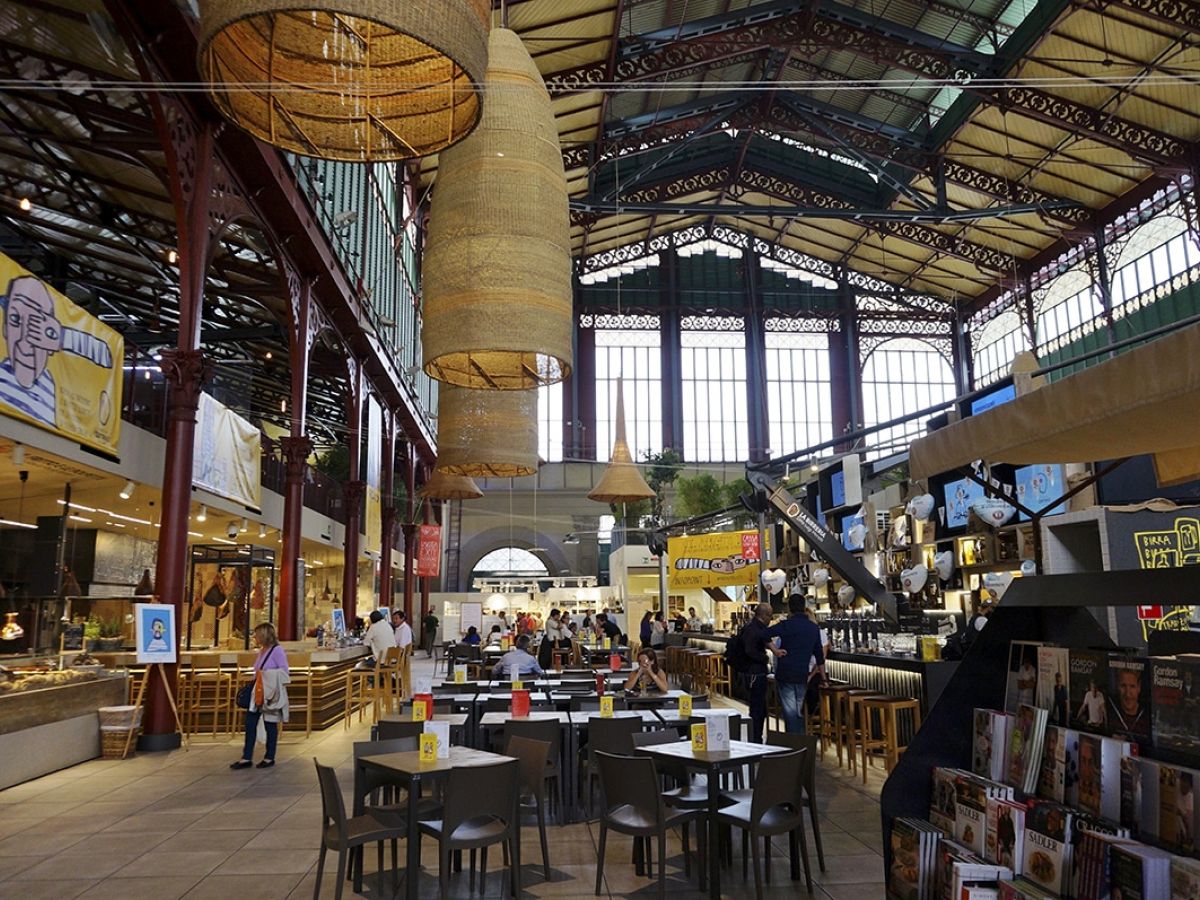 In a town like Florence , temple of art and beauty, you do not usually think about its permanent citizens but as all main big cities it offers interesting places to visit also in the cold winter days. One of this is for sure the central market.
Built in the second half of 19th century when Florence was the capital city of Italy, it is the result of a revisiting process of the city centre after the growth of population during that time.
Located in the square that has the same name, in order to build it they first destroyed the original entire building. There were no controversies in doing this since the original area was characterized by demotic and bad conditions' houses, therefore the new market brought a clear improvement to the city.
Built by Giuseppe Mengoni, architect of the time and already author of Vittorio Emanuele Gallery in Milan , the market is clearly inspired by the Paris Halles, putting together the most modern materials of the time (iron, glass, cast iron) with the pre existent style.
Open in 1874 the market is a building with big and bright inner spaces thanks to its huge windows and a symmetric organization of the shops , with peculiar attention to the fruit and vegetables section. This was originally located outside and was moved to the inner part in the 70s , thanks to huge refrigerator cells. During the same time new inner parkings were built, that made it one of the most modern facilities in town.
After a small crisis at the beginning of this century due to the depopulation of the historical centre, the building has now been taken in good care and modernized by Enzo Ceni with the opening of various restaurants and fashion events , like Tosca, the restaurant from Puglia by Peppe Zullo, famous chef of the Expo in Milan and Eatily , a famous in Italy and abroad franchising . There are also ethnic restaurants, regional kitchens, pizza places and very trendy pub and wine bars.
The very heart of the market remains anyway its traditional artisans , real skilful stars that spread their knowledge and love to offer a perfect service!
Everyday there are new interesting events taking place that make every visit unique and inimitable, from wine and food tasting to art and children events .
Therefore the Central Market is surely a place we recommend during the winter days in order to see a completely unexpected Florence!
Corporate Data
CAMERA CON VISTA S.R.L.
Viale S. Lavagnini, 18
50129 Florence
P.I. - C.F. e R.I.: IT04581320480
Rea Number: 463034
Soc. cap. authorised, subscribed and paid up: € 25.500