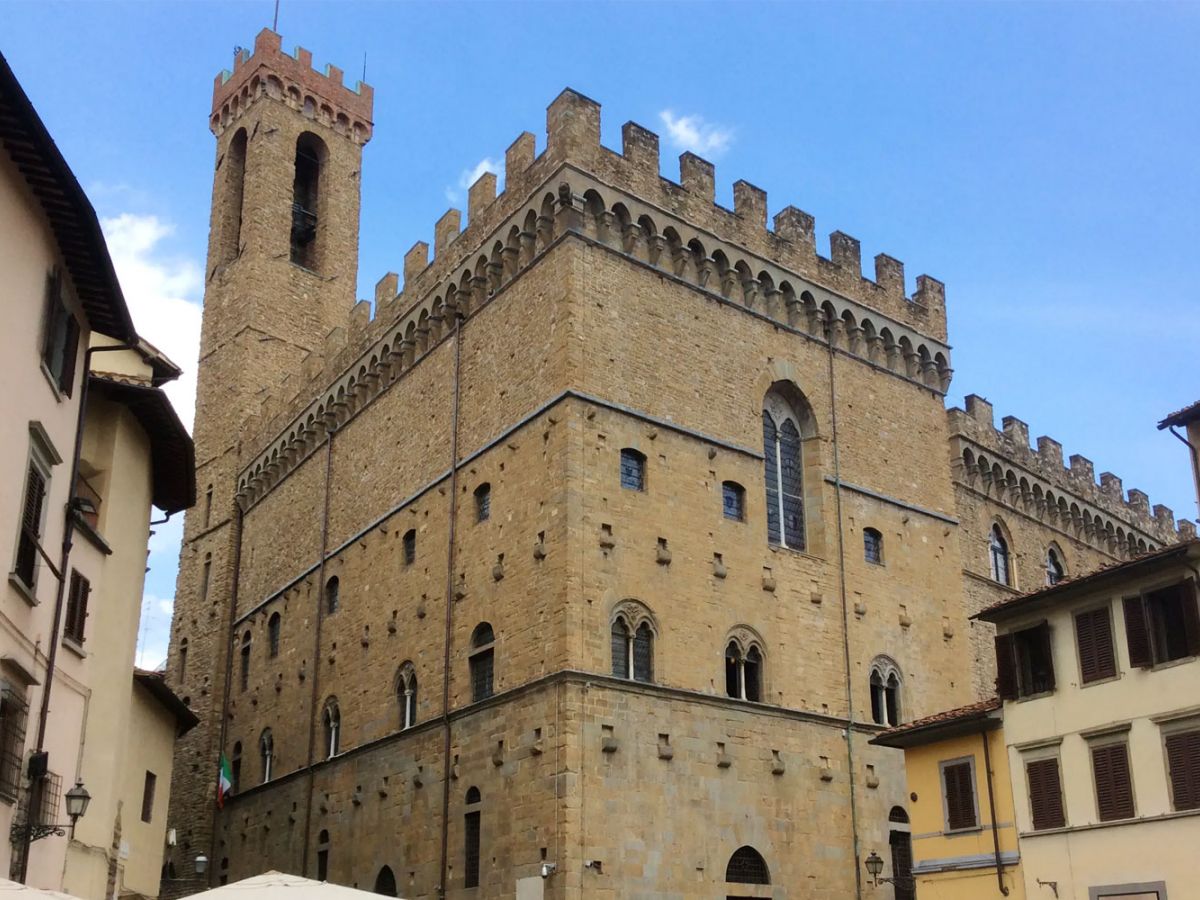 A jewel among the streets of Florence
Few minutes from our hotel, walking on the streets of the city centre, it is possible to reach one among many Florentine museums, full of history and unique masterpieces: the National Bargello Museum.
The National Bargello Museum is located in the former Palazzo del Podestà of Florence, which became the first Italian national museum dedicated for the Middle Ages and Renaissance art with the royal law of June 22nd 1865. Since that period some of the most important sculpture of Renaissance arrived at the palace, for example the masterpieces of Donatello, Luca della Robbia, Verrocchio, Michelangelo, Cellini. Most of them come from Grand Duca Medici collection. Following that time the museum has been enriched by superb specimens of small bronzes, majolica, wax, polish, medals, ivory, tapestries, seals and textiles and also part of them come from the Medici collection, from suppressed convents and from private people. Among the most important entails there is the donation of Louis Carrand, antique dealer from Lione who in 1888 gave his collection of more than 2500 masterpieces among decorative arts and paintings to the Bargello. The museum is a three floor building: on the ground floor one can admire the beautiful view of the garden along with the Michelangelo's Room with sculptures by Buonarroti, Cellini, Giambologna, Ammannati. On the first floor we can see the impressive Donatello's Room with the most famous masterpieces by the Florentine artist (David, Attis, San Giorgio, Marzocco), the majolica sculptures by Luca della Robbia, bronze panels by Ghiberti and Brunelleschi; on the same floor one can admire some rooms with the Islamic art collection of Carrand's donation, the Cappella (with the eldest imagine of Dante Alighieri), the ivory room, the Sala del Trecento and the room of Italian Majolica. On the last floor there is one of the most important masterpieces collection by Andrea and Giovanni della Robbia, the Bronzetti room, Verrocchio's room, the medals room, the armory room where are exposed the pieces that have survived at the dispersion of the Medici armory are exhibited.
Corporate Data
CAMERA CON VISTA S.R.L.
Viale S. Lavagnini, 18
50129 Florence
P.I. - C.F. e R.I.: IT04581320480
Rea Number: 463034
Soc. cap. authorised, subscribed and paid up: € 25.500