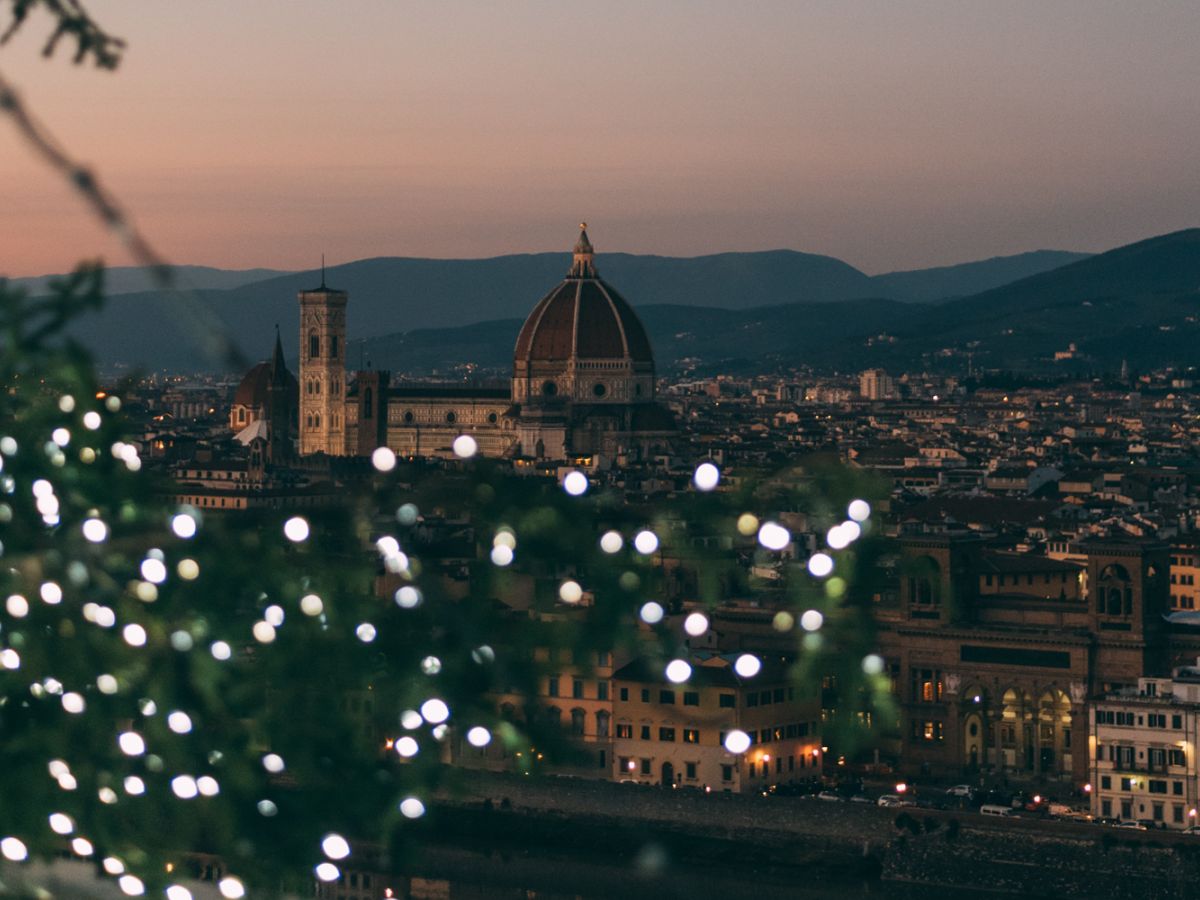 At Christmas time Florence becomes even more enchanting than ever. The town starts to get ready for celebration from the beginning of November, in order to make this special event for people unforgettable. Every year we have something new going on . You will find many traditional decorations and lights everywhere in the streets, creating a colourful and magic setting. The historical center of Florence becomes more beautiful than ever to tourists and local people looking for unforgettable memories and gifts.
You can feel and hear the voices of people in Calzaiuoli str or the screaming of children running in Corso str, all along the typical shops with colourful Christmas decorations. All around the amazing smell of "caldarroste" (roasted chestnuts) reminding us of old times, sweets of every kind at Santa Croce Christmas market and hot chocolate to warm and give energy to people. You should not miss Florence Noel , the market – exhibition entirely dedicated to Christmas objects, whose main attraction is the "House of Santa Claus" where children can send their request letters to the nearby post office. But as you can obviously expect the main feature of Florence is represented by Art. The Christmas lights all allong the streets guide tourists through the various museums and monuments thus creating a suggestive walk among wonders and enchantment. Every single church in Florence during Christmas time gives the best, both from the evocative and religious point of view , offering beautiful concerts and cribs, created by the most famous artisans. For all these reasons Christmas is a perfect time to visit Florence, since it gives the best of itself. Our personal recommendation is to book ahead of time in order not to miss the opportunity to have a unique experience!
We look forward to have you at Hotel degli Orafi in the very center of historical Florence in order to totally enjoy an extraordinary atmosphere of magic and spell.
Corporate Data
CAMERA CON VISTA S.R.L.
Viale S. Lavagnini, 18
50129 Florence
P.I. - C.F. e R.I.: IT04581320480
Rea Number: 463034
Soc. cap. authorised, subscribed and paid up: € 25.500