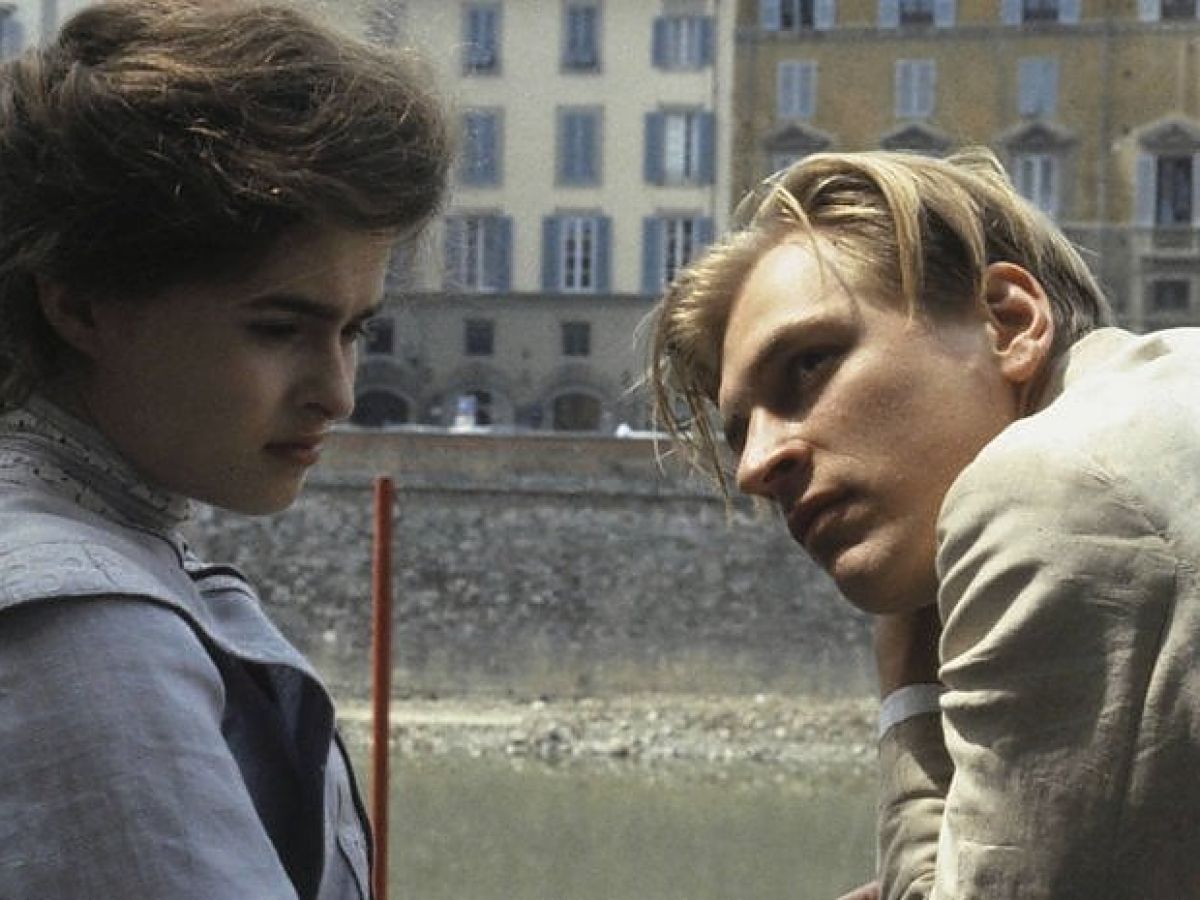 So they say in "O babbino mio caro" ("my dearest daddy") in one of the opera by Giacomo Puccini, book by Giovacchino Forzato.
This is also the background music of one of the most famous movie on the beauty of Florence "Room with a view" dated 1985, directed by Kames Ivory , taken from the romance by E. M. Foster.
3 Oscar and 1 David winner, the film tells the story of Lucy, a young English girl travelling to Florence during the beginning of the 20th century who finally finds love despite the strict rules of the Victorian habits.
It is a magnificent picture of the shining Florentine landscapes, taken from a room of the famous "Bartolini pension" today Hotel degli Orafi.
This room is our room n. 414, called "Room with a view" in memory of the movie and of the landscape , even though the famous scene of the kiss had been filmed on the other side of the Arno in order to get a better perspective of the historical center.
During the 19th century the building was occupied by the Pension Quisisana , attended by artists and intellectuals , especially British, just like in the novel by E.M.Foster.
Also in the years to come, it has maintained its role of place for artists.
The terrace of this room gives an amazing view over the Arno and Ponte Vecchio.
We offer you the chance to stay in this room in order to experience the most beautiful romance between Lucy and George and the memories of a past time.
Corporate Data
CAMERA CON VISTA S.R.L.
Viale S. Lavagnini, 18
50129 Florence
P.I. - C.F. e R.I.: IT04581320480
Rea Number: 463034
Soc. cap. authorised, subscribed and paid up: € 25.500