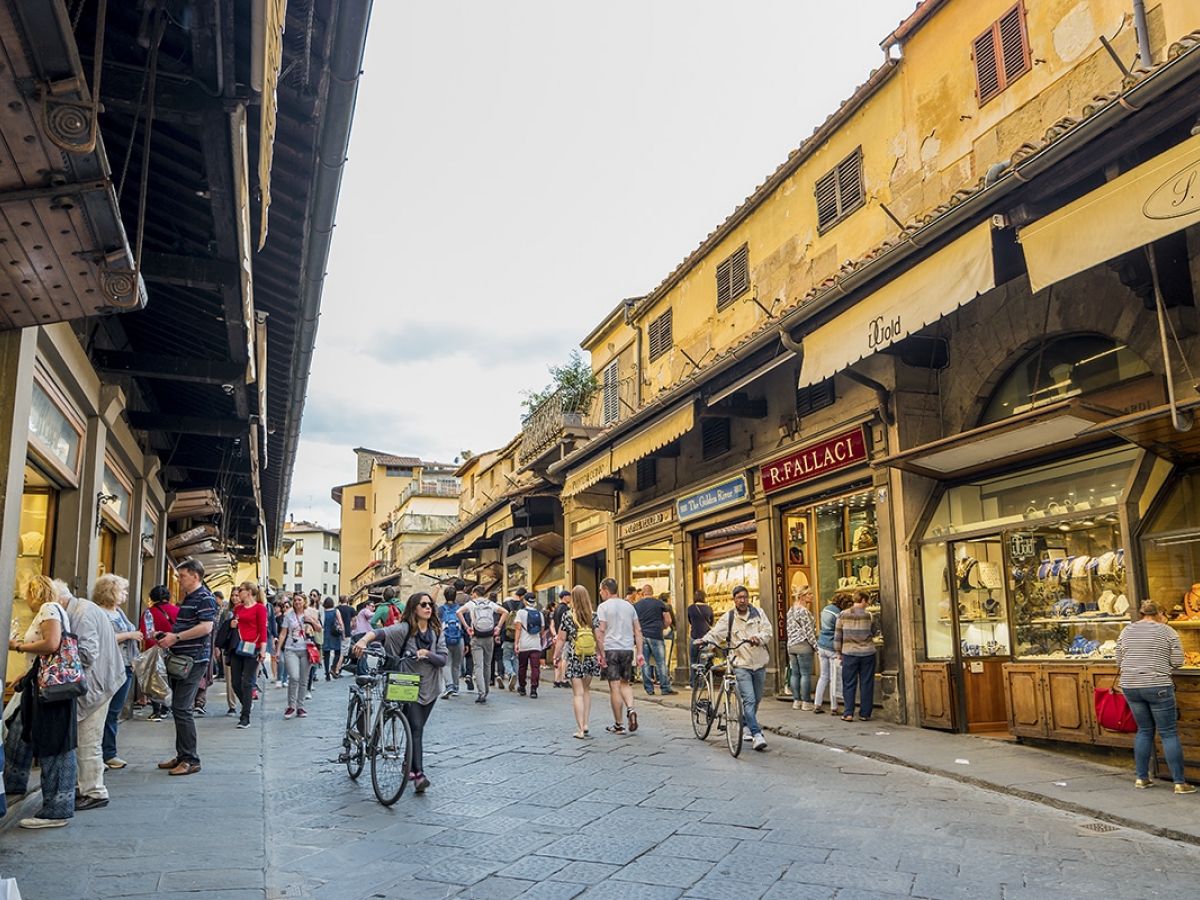 The block where our hotel is located, and where one can find workshops, has a strong artisan vocation.
First to be remembered is the work on precious metals, in which some artisans still use the ancient technique "a cera persa" (non avrei idea di come tradurlo).
An interesting place for this artisanal art is Ponte Vecchio, where one can find several goldsmith's and silversmith's workshops and jewelries. In the workshops the artisans design and create magnificent products, combining local tradition with innovation, producing special and unique artwork.
Leather manufacturing is another trademark of Florentine tradition: products, that range from handbags to jackets, are amongst the most representative of the administrative center of Tuscany.
One can even find workshops where the footwear is created completely by hand on the spot: the leather is modeled and sewn on the client's foot.
Other artisan masters, following centuries old techniques, decorate paper and bind books.
The proof of how important artistic craftsmanship is in Florence is given by the presence of the MIDA, the artisans' international fair, which is held every year since 82 editions.
In the Oltrarno area, on the left bank of the river, one can find the Vecchio Conventino, handled by ARTEX, which represents the place to preserve and promote the identity of artistic craftsmanship in its technical, aesthetic, historical and innovative components.
Corporate Data
CAMERA CON VISTA S.R.L.
Viale S. Lavagnini, 18
50129 Florence
P.I. - C.F. e R.I.: IT04581320480
Rea Number: 463034
Soc. cap. authorised, subscribed and paid up: € 25.500