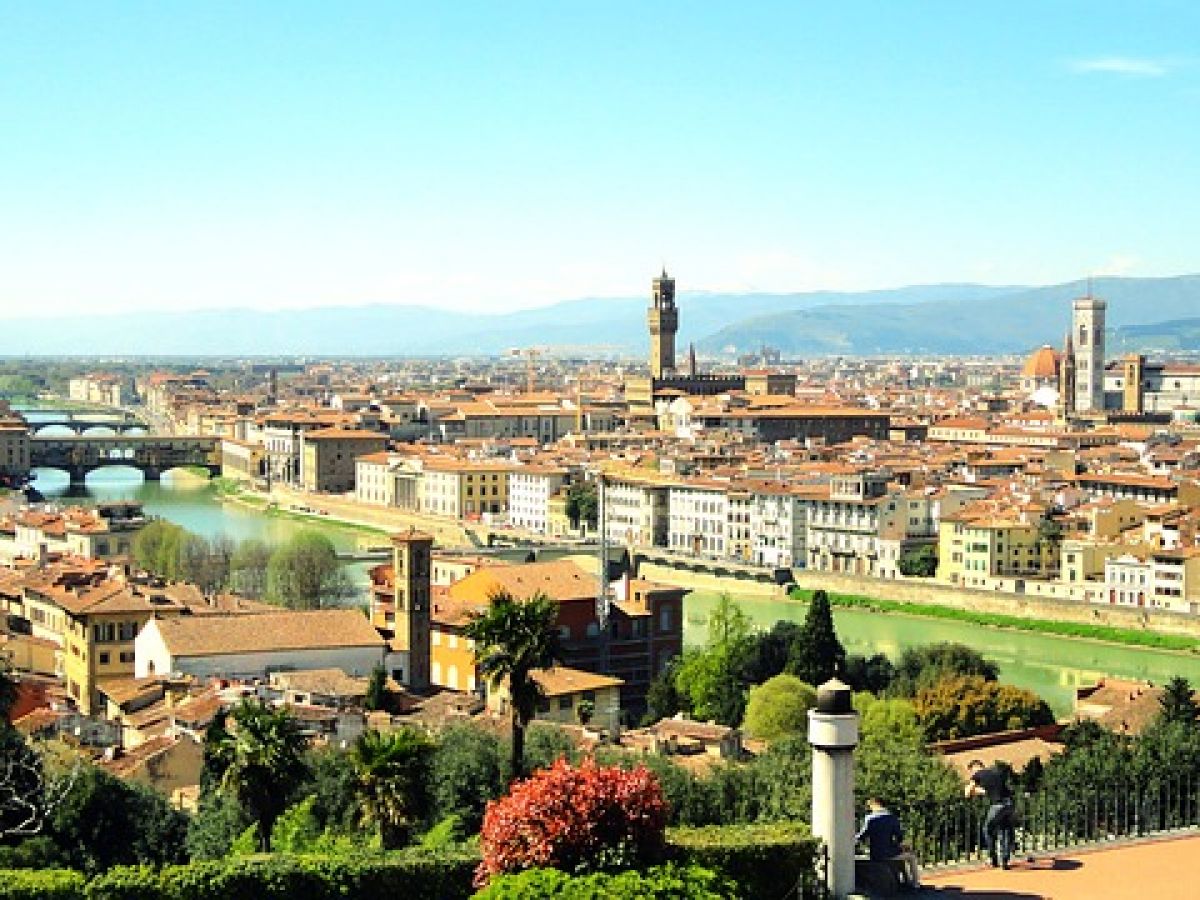 Florence is beautiful in every season but in Autumn it reveals it's beauty. Here is a quick guide to enjoy this beautiful season in this terrific city.
Autumn make colors and flavors in Tuscany explode of a vermilion yellow that refreshes the heart and arouses intenses emotions. The city is no less than the rest of the country and invites both the casual tourist and the "Florentine lovers" to wander through the alleys and shops in order to enjoy the city to the fullest.
No queue, no crowds of tourists, Florence gives an ideal condition to discover what in other periods would be easily lost during the high season.
To start enjoying the city there is no better place than the Oltrarno district, famous for its social life and its young and fresh nightlife. Easily reachable if you arrive by train or by car, a pleasant walk of 15 minutes from the Duomo, run along and accompany the visitor to the historic center to reach their destination.
Obviously, our Hotel, on the opposite bank of the river and therefore a few minutes away from the Oltrarno district is an ideal starting point for visiting the Oltrarno.
If you want to experience to get lost in the city hidden alleys, you will surely find some famous and renowned shops that should need a visit.
For example Takafumi, the "zouganista", master of the art of wood both in oriental and Florentine style, that in his works marries the delicate oriental inlays with the ancient Tuscan experience.
Or the "Moleria Locchi", a standing shop from the end of the 1800s and a must for tableware, glass and crystal decorations.
If you love art and artists, your masterpiece will be the "Botticelli Antichità" gallery, in via Maggio, where you'll find lost antiquities and other
A journey through Tuscan history and beauty, free from the crowds, endless queues and classic itineraries that often don't let you experience the real Florence.
Absolutely also recommend a promenade in the Boboli garden, to enjoy the bright colours that define the garden in this season of the year, where it will be easy to find guided tours that will guide you to discover stories and anecdotes that will make you love our city intensely.
Of course, the neighborhood also offers countless bars, cafes and trattorias where you can refresh yourself with the delicacies of Tuscan cuisine, which in the Autumn explode with flavours.
In conclusion, Autumn is the best time to enjoy a Florence that ,otherwise, you would never have been able to see before. Have a nice vacation!
Corporate Data
CAMERA CON VISTA S.R.L.
Viale S. Lavagnini, 18
50129 Florence
P.I. - C.F. e R.I.: IT04581320480
Rea Number: 463034
Soc. cap. authorised, subscribed and paid up: € 25.500