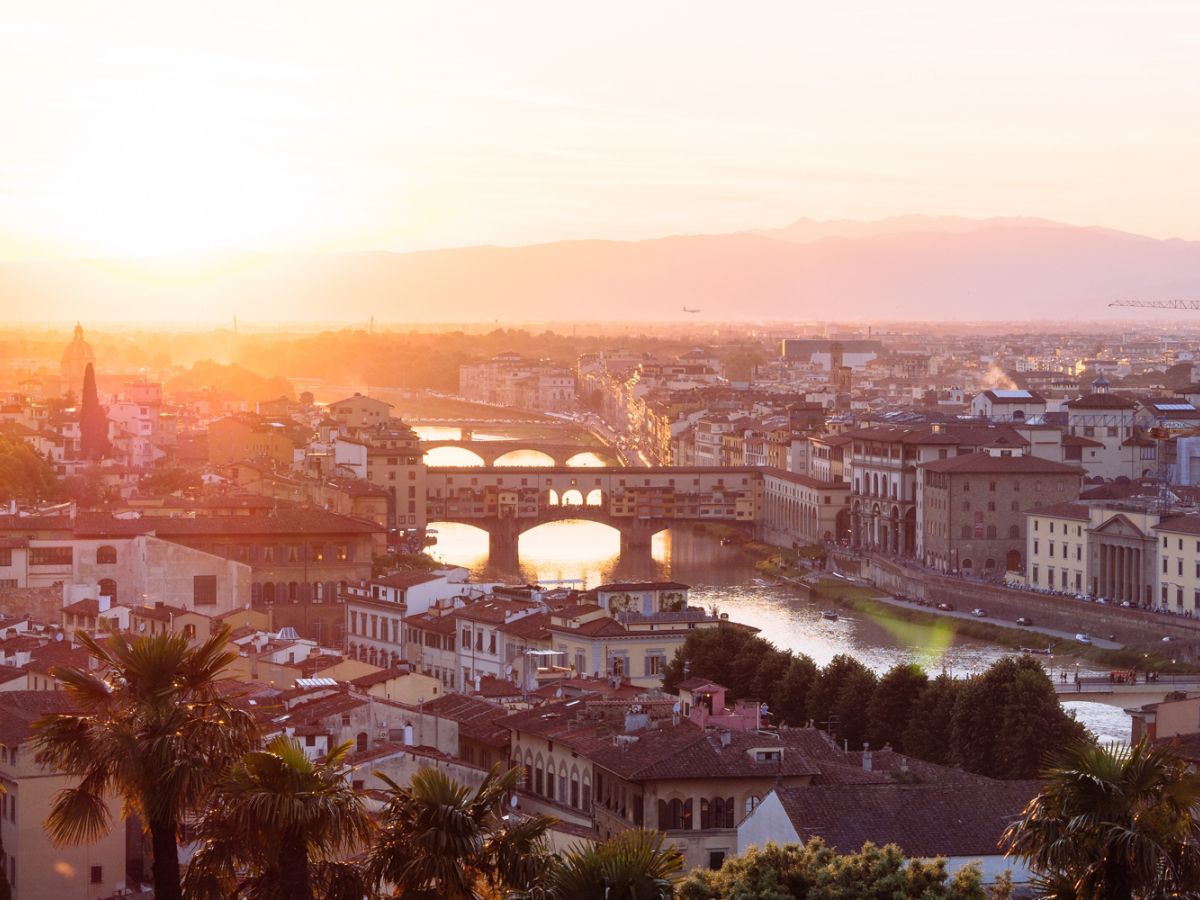 This August has again a lot of important events not to be missed, they will make your stay in Florence unforgettable.
The rooftop of Hotel degli Orafi is waiting for you for a lovely evening enjoying one of the most beautiful view of Florence. Our American Bar is an ideal place to enjoy an Aperitivo or an After Dinner. The reservation is compulsory to the following tel. +39 055 26622
Please find herewith following some activities in town going on in the following weeks.
Live from Uffizi: shows and performances that will take place in the rooms of the Gallery.
The Uffizi gallery is among the protagonists of the summer nights with Uffizi live , that is to say live performances connected to the artworks of the museum. Each show will have its own identity and folks, from traditional African jazz music, avant-garde theater, contemporary dance, multimedia experimentation. You can download the program and choose the one you prefer . Uffizi live takes place every Tuesday from 19 to 21 till September.
Florentine Summer on the big screen : each night a movie
In the magnificence of Piazzale degli Uffizi « Apriti Cinema » will take place . This has become one of the most attended events in the Florentine Summer schedule ! Movies will be in original language with Italian subtitles, a unique opportunity th for local people and tourists. Entrance is free
You only have to choose the film and….enjoy !
Easy Living – Till September 2018
The beach on the Arno , the open space between Piazza Poggi and Lungarno Serristori , is considered one of the most panoramic urban beach of the world and this year as well it will host many cultural, music and culinary events of this summer : take the chance to rent chair and umbrella to get a nice tan ! Live music, theatre performances and every Wednesday yoga lessons at sunset for those who want to spend their summer in the cradle of Renaissance.
Flower : the cultural terrace at Piazzale Michelangelo
This summer Piazzale Michelangelo is offering not only a unique view over Florence but also from July to October it will be a cultural setting for many events thanks to Flower (For Living On a Wonderful Ecological Resource) , an Art in progress project : jazz concerts, meetings with authors of the last editorial news together with some live music, artistic performances and an Eco-friendly kiosk with bio food, fresh fruit smoothies and delicious gourmet food.
Let Florence and these beautiful evening events astound you.
Corporate Data
CAMERA CON VISTA S.R.L.
Viale S. Lavagnini, 18
50129 Florence
P.I. - C.F. e R.I.: IT04581320480
Rea Number: 463034
Soc. cap. authorised, subscribed and paid up: € 25.500